Service at Green B&B Pra Palmer
Outstanding, naturally


Breakfast at our hotel is…
…the perfect start to a magnificent day's holidaying for foodies with a green conscience
Step in and feast your eyes on the superb breakfast buffet and the green meadows or snow-blanketed slopes through the panoramic windows, and take the time to really enjoy your breakfast. This isn't just tasty sustenance alone, it's a veritable banquet. Every day, a new array of fresh, sustainable products is waiting to astound you: A variety of breads, homemade jams and cakes, a range of honeys and butters, organic yoghurt, muesli and grains – some of which we mill ourselves – free-range eggs, fruit juices, cheeses and colds cuts, fruit and vegetables. A tea corner with a dazzling selection of herbal infusions and… well, we don't want to give it all away here. You'll see for yourself…
Just one last word: The creamy-foam atop your heavenly-scented latte macchiato is cause for celebration in itself. It's like sipping a cloud.
"Breakfast could last all day if it weren't for the mountains calling…"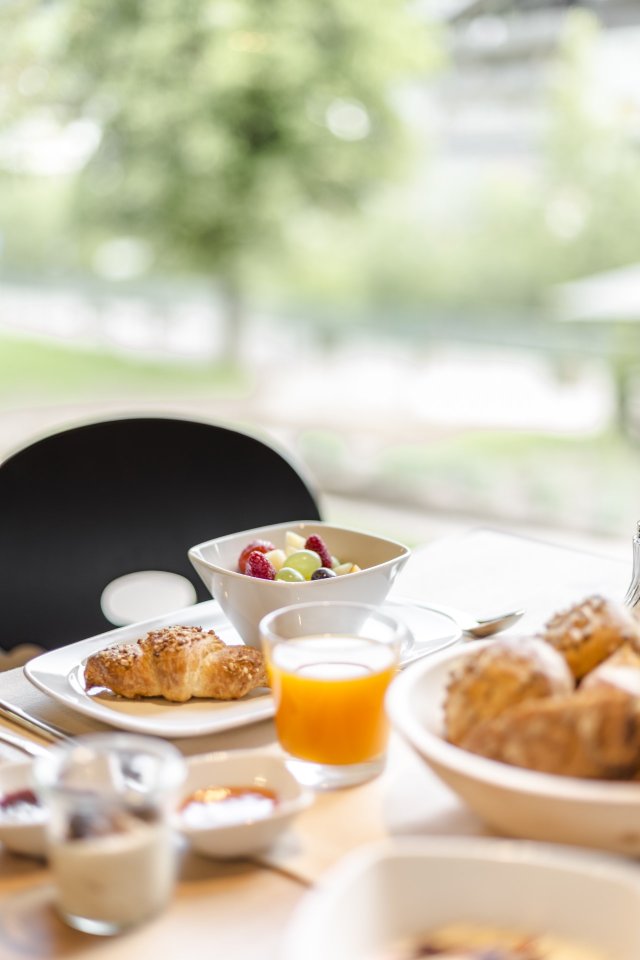 Wellness and Sport is……being at one with yourself.
Want to keep up your training while you're on holiday here in Val Gardena? You're more than welcome to use our small but well-equipped fitness room.
As a guest at the Pra Palmer B&B you can also enjoy free entry to the Mar Dolomit swimming and sauna complex , every day if you want. And to add even more shine to your holiday highlights, the Mar Dolomit is just 150 m from our hotel.
You can also take part in a range of free or discounted activities organised by Val Gardena Active, including hikes in summer and winter, sightseeing trips and taster courses.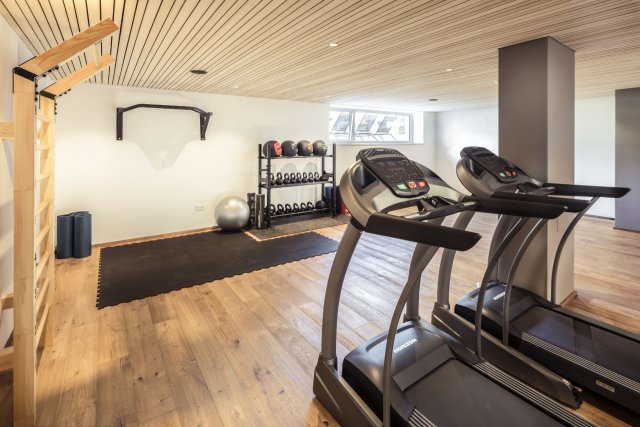 Facilities……the things that make a good holiday great.
When we were furnishing the bedrooms in our B&B, we wanted to welcome nature into the house, so to speak, with eco-friendly materials ranging from wood to stone to wool. Solid wood, lest there be any doubt. The unmistakeable scent of spruce, oak and above all pine permeate the air in every room and apartment.
The theme of sustainability carries through into our towel-change philosophy and our toiletries. We also use eco-friendly detergents wherever possible to clean your rooms.
Plastic is bad for our hotel. The minibars in our bedrooms are stocked exclusively with drinks in glass bottles.
"There's a glass carafe in every room, ready and waiting to be filled with mountain water. From the tap, naturally."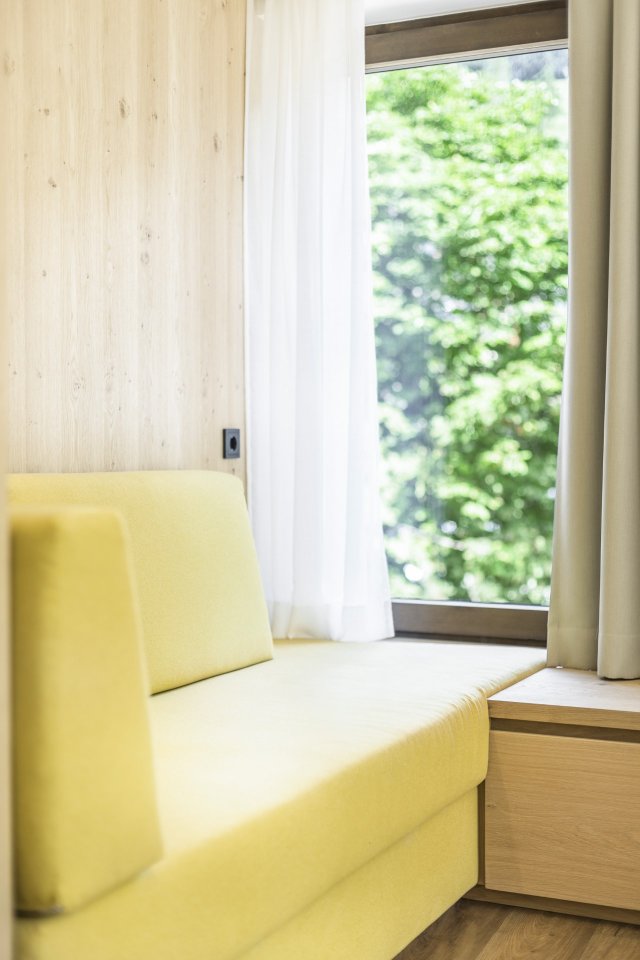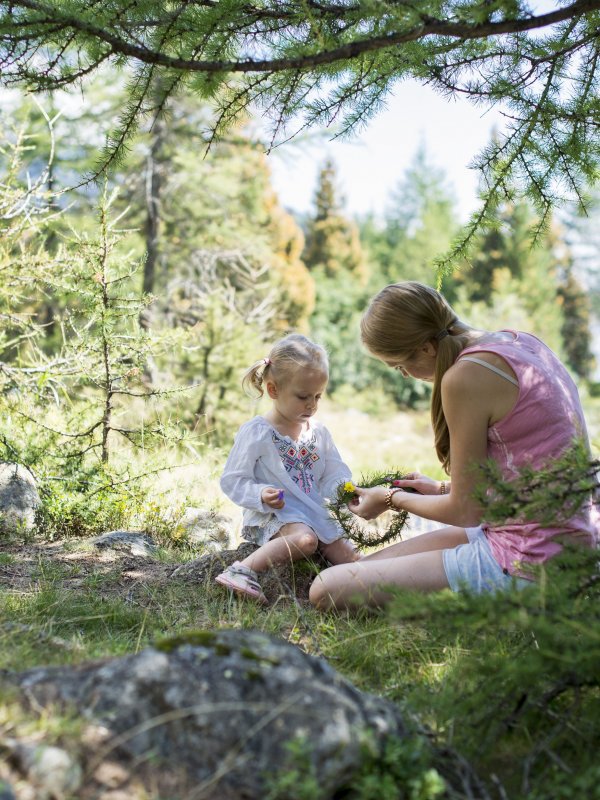 Eating……one of life's greatest joys.
Breakfast here in the hotel, lunch in the mountains and dinner in one of the countless restaurants, pizzerias or bars just around the corner. The variety of cuisine, welcoming cafes and comfortable eateries in Ortisei is immense. Just a few minutes' walk will take you to the promenade in the village centre, and even on the way there you'll find a good number of dining options. Naturally, we have plenty of tips on store for you, and will be happy to book you a table wherever you wish.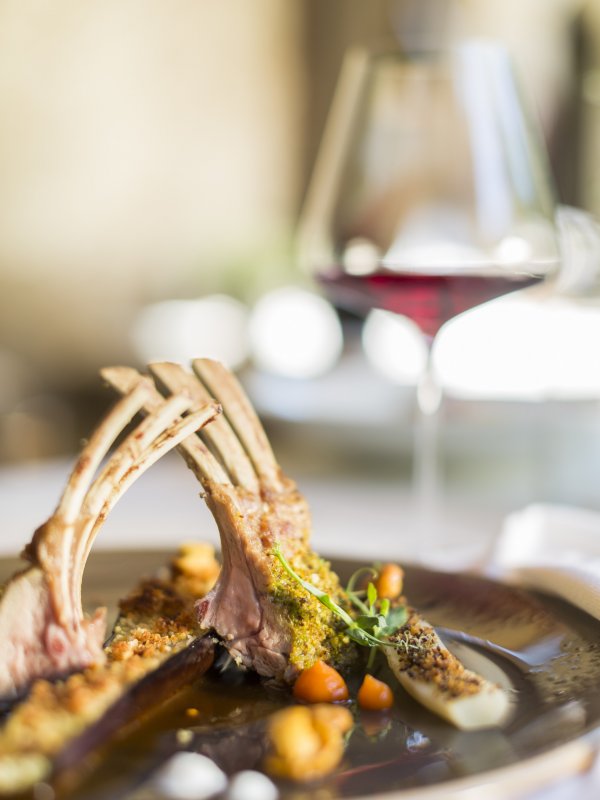 Children……the world would be lost without them
The Pra Palmer Green B&B is a paradise for children. The enormous hotel meadow gives kids so much space to run around, play and have fun. In winter, we are also ideally located for novice skiers: The beginners' slopes are right behind the hotel.
Our hotel also takes part in Val Gardena Children's Weeks every June. In addition to the many discounted activities, there is also a variety-packed events programme for kids.